72V 20Ah batteria agli ioni di litio
Il pacco batteria agli ioni di litio da 72V 20Ah è batteria li-ion in 20S. Questa batteria agli ioni di litio da 72V 20Ah è assemblata con 18650 2600mAh celle a batteria ad alte prestazioni. Proviamo tutti i pacchetti di batterie agli ioni di litio da 72V 20Ah prima della consegna per assicurarsi che siano alte prestazioni quando le ricevi.
Model

72V 20Ah Lithium Ion Battery Pack

Size


Customised

Weight

≤11Kg

Nominal capacity

20Ah

Nominal voltage


72V

Internal resistance:

≤15mΩ

Energy density

≥180Wh/kg 0.2CDC

Volumetric energy density

≥360WH/L 0.2CDC

Discharge cut-off voltage

55V

Charge voltage

84V

Standard charging

0.2C constant current charge to 84V, then constant

voltage 84V charge till charge current decline to≤0.05C

Standard discharging

0.2C CC discharge to 55V.

Max.continual charge current

5A

Continual discharge current

1C

Max. Charge/discharge pulse current

3C

Operating temperature

Charging: 10~45℃
Discharging:-20~55℃

Storage temperature

Less than 1 year: 0~25℃

Less than 3 months: -10~45℃

High temperature performance

0.5C capacity higher than 98% of nominal capacity at 55℃

Low temperature performance

0.2C capacity higher than 70% of nominal capacity at -20℃

Standard charge/discharge cycle life

Cycle life of standard charge/discharge capacity

after 2500 cycles greater than 60% of initial capacity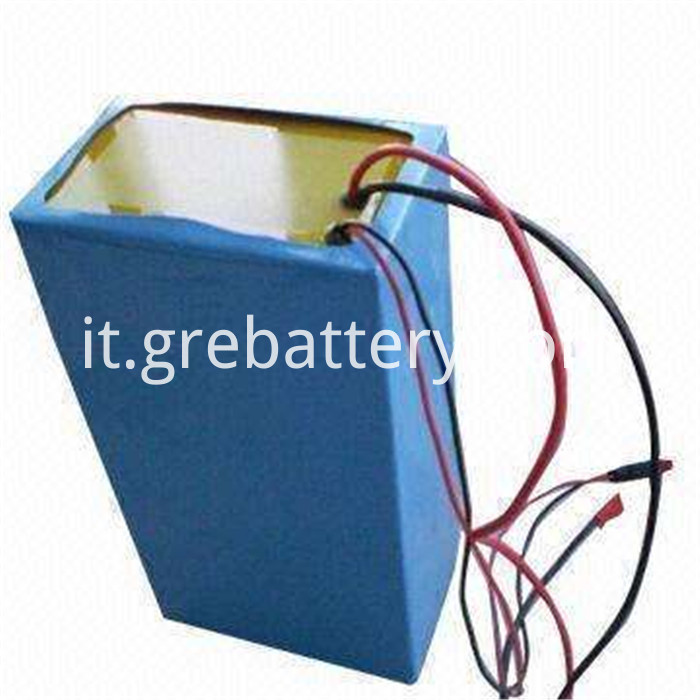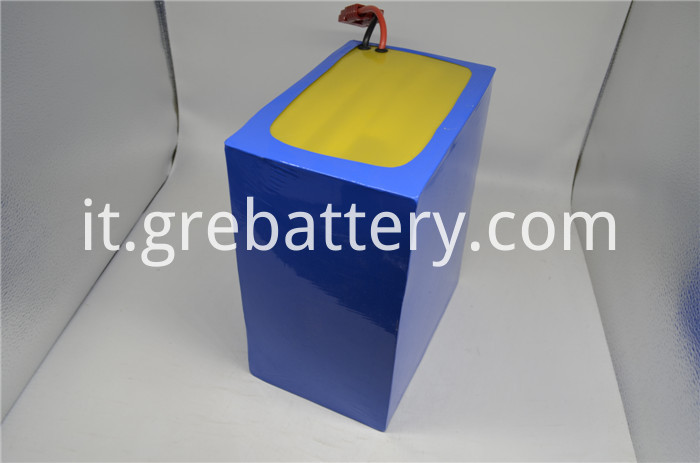 Perché la Grenodella?
Offri soluzioni one-stop di potenza, risparmia tempo e costi di progettazione per il cliente
- Disegno del pacchetto / disegno esterno del caso / disegno di BMS
Sistema di controllo di qualità rigorosamente, migliorare la competitività del cliente
- 100% test PCM da IQC
- Test di capacità del 100% da parte di OQC
Consegna in tempo e servizio eccellente
- Consegna veloce in 10 giorni se la scorta
- risposta di 8 ore e soluzione di 48 ore
Una squadra esperta di R & S, consulente professionale per la soluzione di potenza del cliente
- Centro di test della batteria completa (prova di sicurezza e affidabilità)
- Abilità potente ODM per svilupparsi secondo le richieste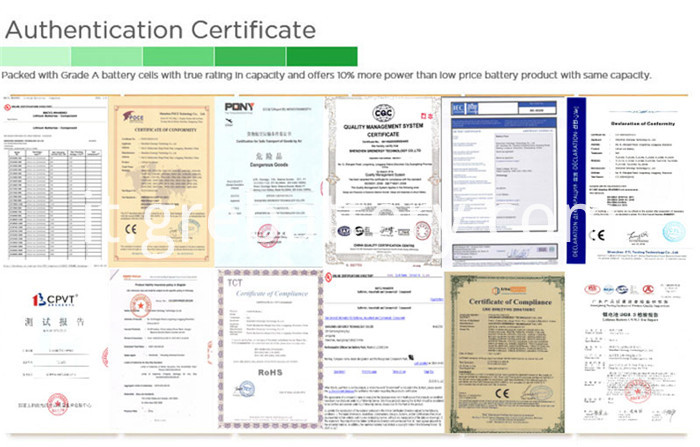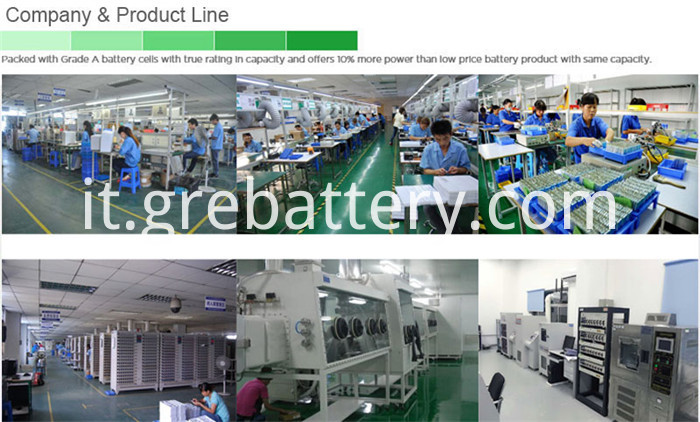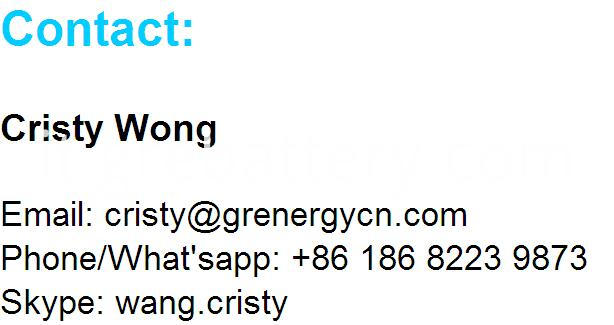 Elenco prodotti : Batteria elettrica della bici