12 volt 7Ah casa batteria deposito per solare
I 12 volt 7Ah batteria è molto popolare per la conservazione della batteria homw per solare, pricipalmente utilizzato per alleggerire le case. Il deposito di casa batteria di 12 Volt 7Ah per solare è assemblato con batteria 18650 celle con custodia in plastica ABS. Possiamo produrre 10000pcs del deposito di casa batteria 7Ah 12 volt per un giorno solare.
Specifica:
Battery Model
12v 7ah lifepo4 battery
Nominal Capacity
7Ah

Combination method

Customized
Nominal Voltage
12.8V
Discharge Cut-off Voltage
10V
Charge Cut-Off Voltage
14.4V
Charging Method
CC-CV (constant voltage with limited current)
Max. Discharge Current
1C (7A)
Battery Size

Can be customized

Weight (Approx.)

Customized

Other Voltage/Capacity


Can be customized

Cycle Life

70% capacity remain after 2000cycles


PCB Protection Fuctions

Over charge, Over discharge,
Over load, Short Circuit

Operating Temperature Charge

Charge: 0 to 45 °C

Discharge:-20 to 60°C

Storage Temperature

1 year 0~+25°C

3 months -5~+35°C
Batteria anteprima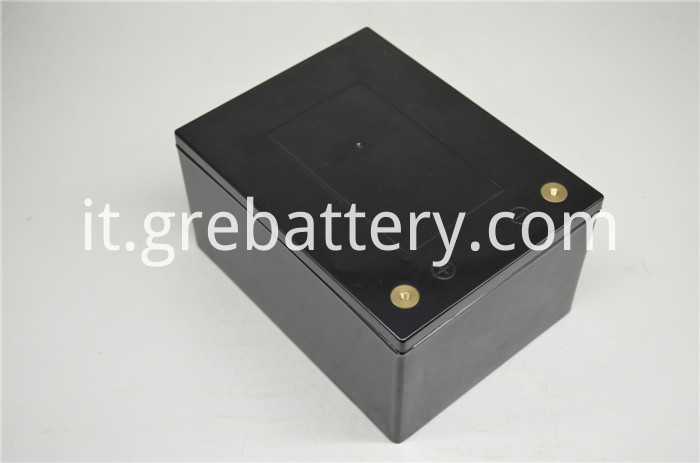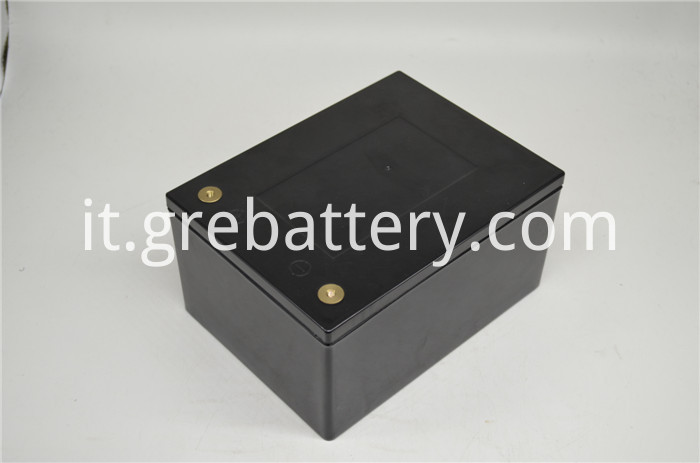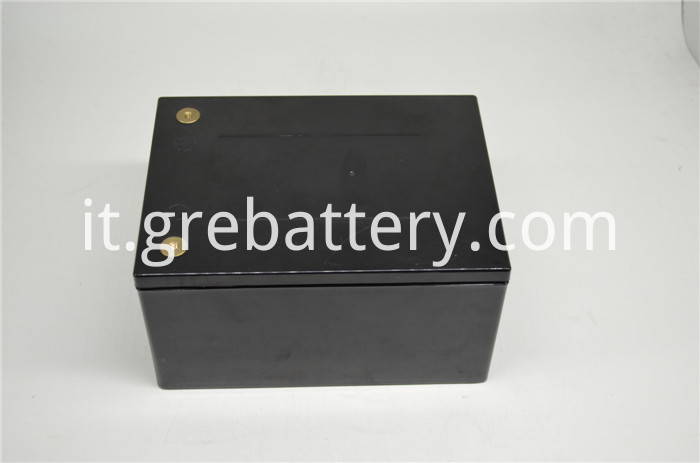 Perché Grenergy?
Offrono soluzioni di alimentazione unico, risparmiare tempo di progettazione e costo per il cliente
-Pack design / External Case design / BMS design
Sistema di controllo di qualità rigorosamente, che permettono di migliorare la competitività del cliente
-100% test di PCM da IQC
-100% test di capacità di OQC
Consegna il tempo & servizio eccellente
..--Veloce consegna in 10 giorni se stock
-8hours risposta & 48 ore soluzione
Sperimentato team R & D, essere consulente del cliente professinonal power solution
-Comprehensive batteria Test Center (sicurezza e affidabile test)
-Capacità potente ODM di sviluppare dalle richieste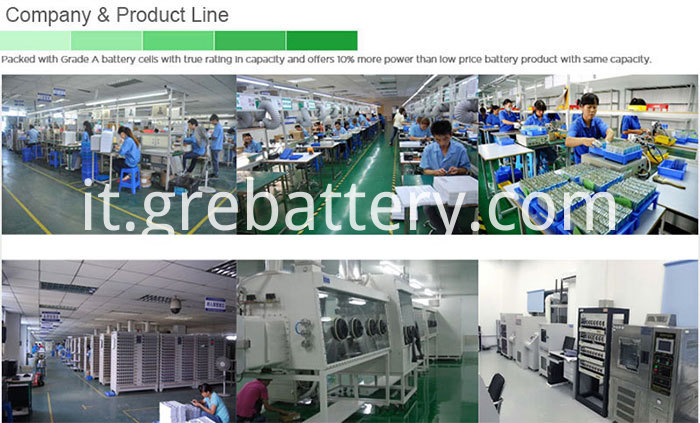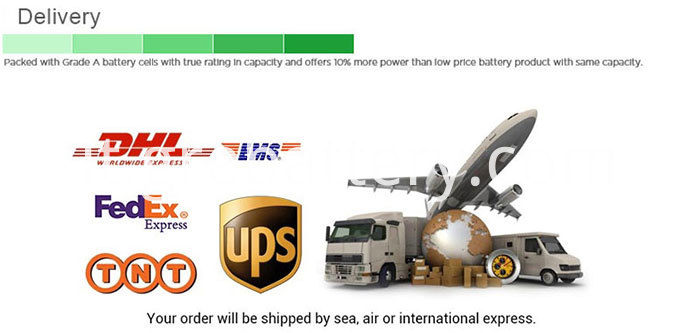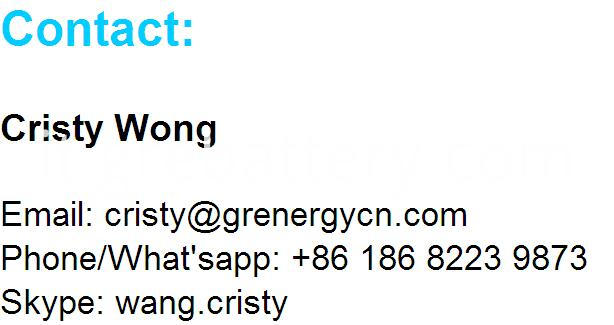 Elenco prodotti : Batteria solare